Our People
Judith Medlicott – CNZM MA LLB Hon LLD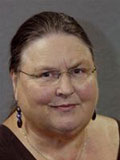 Judith Medlicott holds Master of Arts and Bachelor of Laws degrees from the University of Otago and has practised law since 1975. She now specialises in family issues, in particular Relationship Property disputes between former partners and Family Protection claims against deceased estates. Since the late seventies Judith has been appointed by the Court to represent hundreds of children in custody and welfare cases.
Judith won the New Zealand Mastermind television contest in 1988 and served on the Board of Radio New Zealand from 1989 – 1993. She was elected to the Council of the University of Otago in 1985 and served as Chancellor from 1993 – 1998. She was awarded an Honorary Doctorate of Laws from the University and is a Companion of the New Zealand Order of Merit. She was an elected member of the Otago District Health Board from 2000 – 2010 and is a long serving trustee of Ashburn Psychiatric Care Centre.
Chris Medlicott – LLB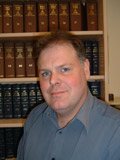 Chris Medlicott graduated from the University of Otago with a Bachelor of Laws degree in 1987 and became an Associate in another well known Dunedin law firm. He joined Judith Medlicotts firm in 1995 and became a partner in 1999. Chris's legal experience includes Commercial, Family, Immigration and Property Law as Well as Family Protection, Domestic Violence and International (Hague Convention) Custody cases. He also is a Court appointed Lawyer for Children.
Chris is a Past President of the Friends of the Otago Museum and former Secretary of the Landrover Owners Club (Otago) Inc. He is currently Chair of the Board of Arthur Street School and a Trustee of Otago Girls High School.
Associate
Kate Boyle holds Bachelor of Laws and Bachelor of Commerce degrees from the University of Otago. She joined Medlicotts in 2010. Kate is a strongly supportive advocate in the Family Court and is an effective negotiator, particularly for clients whose children are involved with Child Youth and Family Services. Kate is competent, wise and compassionate in other sensitive proceedings such as Protection of Personal and Property Rights disputes.
Kate is a Committee Member of Otago Women Lawyers Society and the Dunedin Family and Youth Courts Association. She is currently the New Practitioners Representative on the Otago Branch of the New Zealand Law Society.